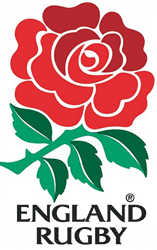 We are rather pleased to announce that WhosTheRef.com and England Rugby (the RFU) have signed a contract that provides WTR to all community rugby throughout England.

The terms of the contract means all of the main modules and features are now available to all Societies in the world's largest rugby playing nation.

We think this latest deal is good news for everyone, the RFU are the latest in a string of National Governing Bodies placing confidence in WTR/WTU. Our company has always been committed to the ethos of mutual benefit and sharing best practise, having such prestigious customers among our users will lead to many significant further enhancements to the service.

Thank you to everyone for your support.

Mark Brown,
Director.
MANAGE YOUR APPOINTING
Make your life easier - Use WTU to manage your appointments:
Officials update their calendars
Automatic communications via web, email or SMS
Import data from Excel
Export data to Excel or your website
Simplify invoicing and expenses
DEVELOP YOUR OFFICIALS
All your coaching and development profiles in one secure place:
Use WTU to appoint coaches and observers
Manage coaching and assessment reports online
Automatic notification of completed reports
Assign access rights for reports
View reports online, print to PDF, or export to Excel
WhosTheUmpire Provides...
Modern Working
Centralised Data
Multiple Languages
Simplified Communications
Multiple Sports
WhosTheUmpire is...
Scalable
Modular
Flexible
Secure
Affordable
WhosTheUmpire helps...
Appointers
Coaches/Observers
Treasurers
Officials
Clubs/Leagues
WhosTheUmpire.com is a professional and scalable solution for all aspects of managing match officials. Whether you're a Local Society, National Governing Body or World Federation, WhosTheUmpire.com helps you to recruit, appoint and develop your officiating team.